Thestorybeyond

CONTEMPORARY TIMELESS

 

 

"A few years ago I asked myself whether it wouldn't be much more satisfying to consume beautiful things in order to keep them to yourself for a long time, to age with them and thus build a relationship with them, instead of regularly shortening them Replace intervals.

I remember my grandmother, who, when she was very old, often presented me with her favorite pieces; they certainly didn't fit as well as they used to, but they had accompanied her over the years and there was a story for each one. She told me where she had bought certain pieces, which seamstress sewed them and on what occasions they were worn. I still like the version of fashion as a companion in life.

This is how my vision of fashion came about that is of such good quality that it will last a long time, that is so timelessly designed that it makes a statement and can be worn for decades. Fashion that is made from materials that conserve vital resources such as water for future generations and that comes from a holistic, local production process that follows an ethical compass of values. "

Anne Trautwein

Founder & Creative Director of Luxaa

 

 

 

 

 

 

 

 

 

 

 

 

Anne Trautwein is a qualified designer and honorary lecturer. She studied fashion and jewelry design at the University of Art and Design Burg Giebichenstein Halle and in Valencia (Spain). She then worked as an apparel designer for Adidas and was involved in various textile research projects. In 2012 she founded Luxaa as part of an innovation grant from the state of Saxony-Anhalt. Since 2015 she has held a patent for the development of a highly functional yarn and has won various prizes with it. As an honorary lecturer & speaker for sustainable concepts, she worked for the Bauhaus University Weimar, the National College of Design Dublin, and the OECD.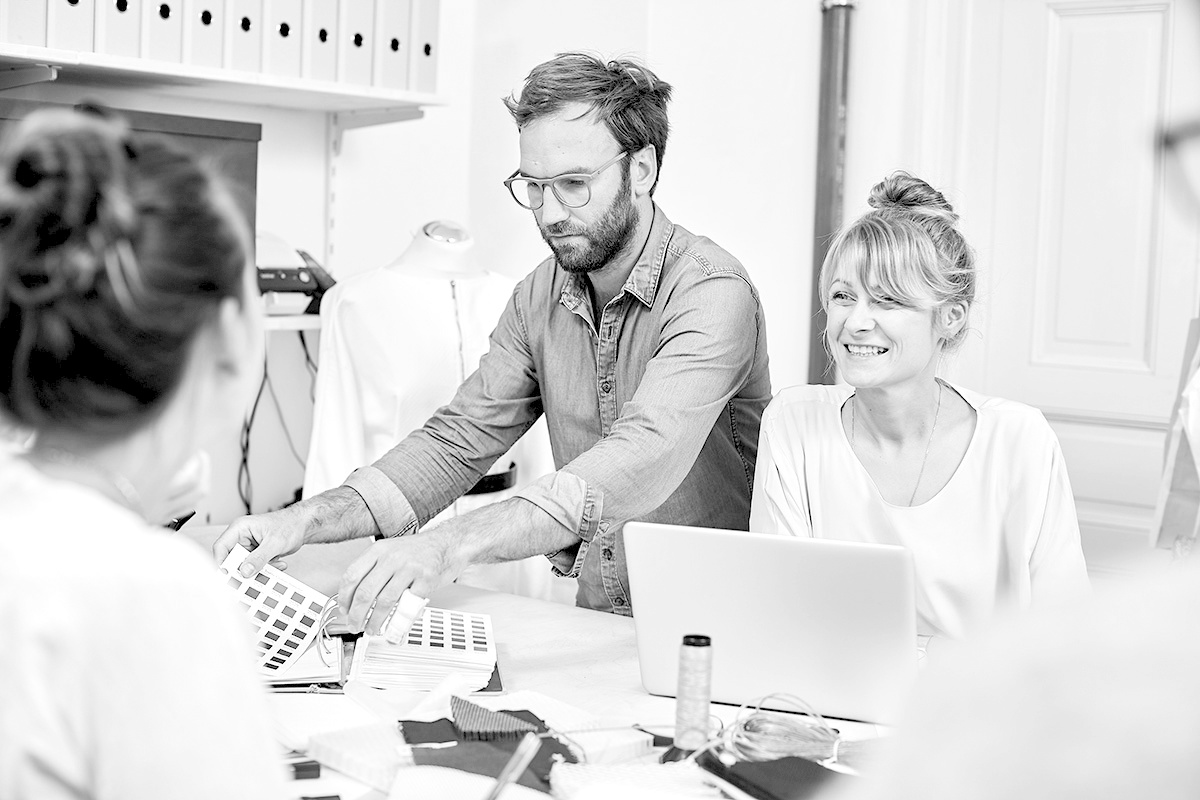 SPEED OF LIFE
"When we started in 2012 there was a tight concept and big goals. But mostly life has other plans. When our daughter was born shortly afterwards, the previous weighting changed fundamentally. When she was taking a nap, I tried to organize the most important things. I planned the collections at night. It was probably the most intense time of my life. It forced me to rethink economic plans and systems and adapt the speed of corporate development to my personal circumstances. Today is the balancing act between business and family, in 2018 our son came to World, often still challenging. But thanks to a fantastic team of employees and the support of my whole family, it is possible to let the Luxaa vision grow and prosper - independently, healthy and at the right pace. "
2012

 

Luxaa opens the premiere show of Mercedes Benz Fashion Week Berlin with a knitted wedding dress made from our patented Tyvek® yarn.
2016

 

Luxaa dresses actress Luise Heyer at the Berlinale
2016




 

Participation in the art and design exhibition

"Style" of Burg Giebichenstein Halle
2012

 

Salon Fashion Show at Hotel Adlon for Berlin Fashion Week
2015

 

Shooting and filming for the new Luxaa collection with the actress and film award winner Luise Heyer
2016

 

The Luxaa Statement coat made of Tyvek® will be included in the permanent exhibition of the Museum für Kunst & Gewerbe Hamburg
2017

 

Luxaa equips author Ronja von Rönne for the shooting with Galone magazine
2019

 

Luxaa presented by invitation at Warsaw Fashion Week
2017

 

For our new collection we are cooperating with the Berlin artist Michael Holzwarth