We believe in new dimensions of good products in our world. With the founding of the Luxaa Lab, we are giving this vision a platform. Luxaa Lab stands for our passion and the claim to combine innovative materials with a puristic design and sustainable raw materials in uncompromisingly functional fashion.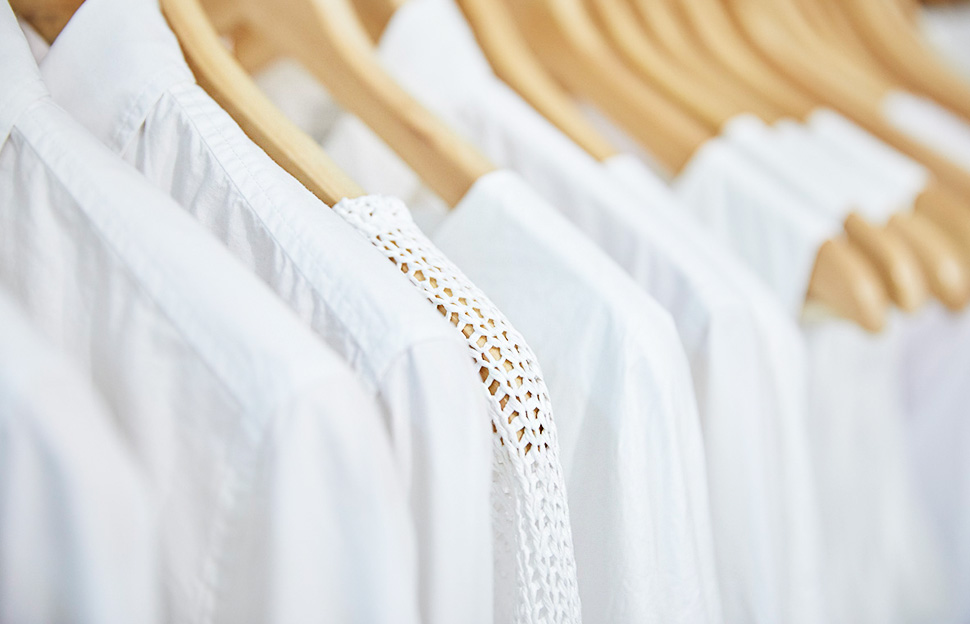 Research
By using non-related materials, we transfer their functional properties to our products. So we are always looking for the latest material and component developments from different industries, such as architecture, automotive and engineering. This creates unique Luxaa LAB creations in harmony of function, aesthetics and innovation.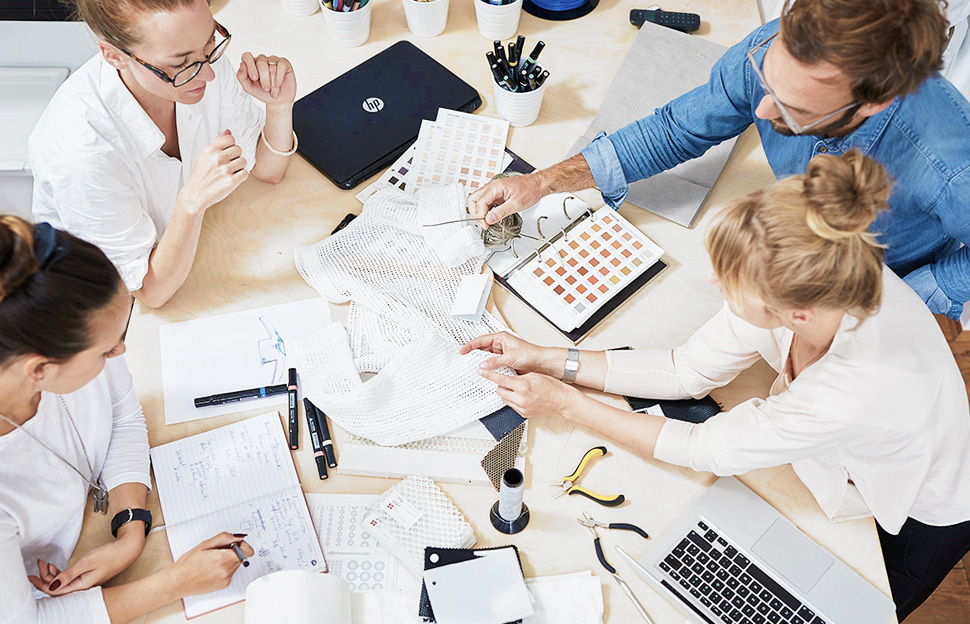 prototyping
Once an interesting material has been found, our development team examines it for its functional potential. We test suitable processing techniques, test durability and longevity, and develop a range of design and functional patterns. Only when the prototype meets our quality requirements will it go into production as a new part of our Luxaa Lab collection.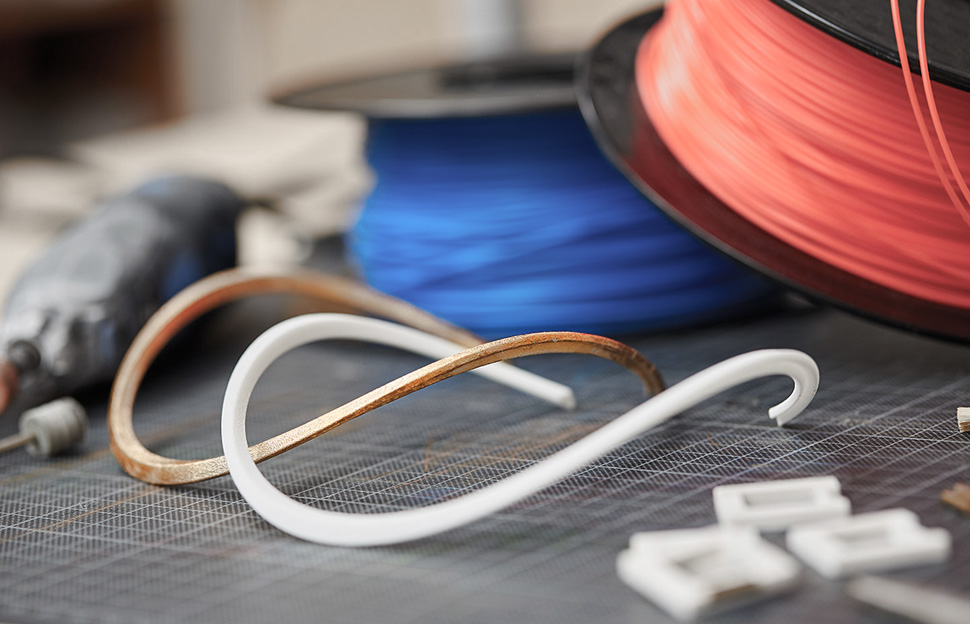 materials
Here is an overview of our most interesting materials and their functional properties. If you have questions about the individual materials or need further information, please contact us here.
Tyvek®: hygienic and recyclable
Tyvek® is a breathable membrane family of architecture. It is referred to as "technical paper" due to its optical and tactile properties, but can be easily cleaned up to 90 ° C in the machine. The structure of the various Tyvek® membranes ranges from pleasantly soft and smooth to rigid. With a very light basis weight, it is hardly felt on the skin, but has a very high resistance, depending on the design. Their functional properties make them very well tolerated even for allergy sufferers.
Tyvek® is sorted and can be fully recycled. During production, the finest staple fibers are pressed together thermally (by the action of heat) without any chemicals being used. This makes Tyvek®-Mode significantly different from other conventionally made garments. The water used in the Tyvek ® production is returned to the circuit, passing through several production cycles before being cleaned. Residues are harmless to the environment and humans.
Luxaa uses Tyvek ® in various LAB products such as coats & jackets , dresses , skirts , shirts & tops and accessories .
Properties:
PH-level neutral

Anti-allergenic

breathable

100% recyclable

resistant

Groundwater neutral

biocompatible

Washable

sterilizable

Conserving resources

Free from chemicals

Free of toxic additives

Vegan

Washing and ironing bar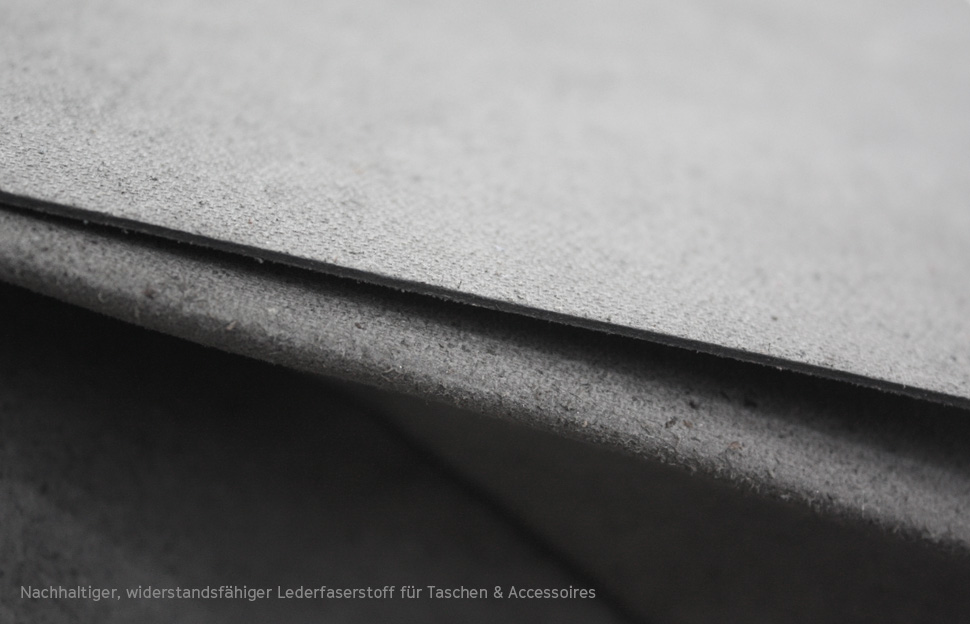 Leather fiber: resistant upcycling material
This recycled material is a largely unknown material from the leather goods and furniture industry. It combines innovation and environmental compatibility: shredded, vegetable-tanned leather residues from the leather processing industry, natural latex as a binder, as well as natural fats and tannins are bound in different material thicknesses. The resulting flexible, mat-like membrane is very smooth with a velvety feel. It is referred to as "leather pulp" due to its optical and tactile properties, and can be easily cleaned in the washing machine. Thus, the recycled material has significant advantages over conventional leather products in terms of handling and environmental friendliness and recycling.
Luxaa uses recycled leather in various products such as LAB Tashkenten &backpacks , bags , shoppers and other accessories .
natural material

Resource-friendly

environmentally friendly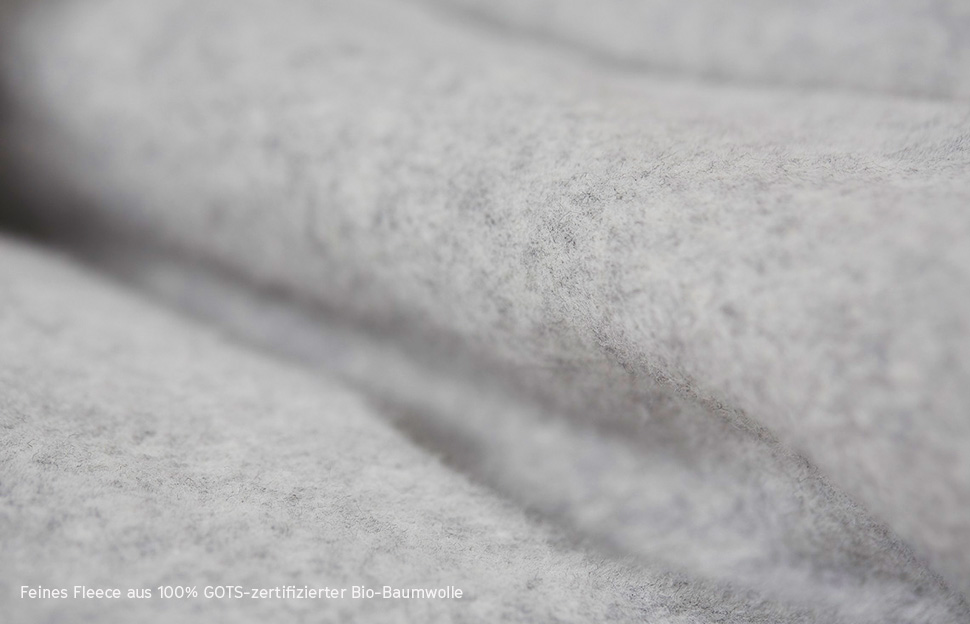 GOTS-certified organic substances: pollutant-free and produced fairly
Luxaa makes no compromises when it comes to choosing its materials. In addition to the innovative materials we use in our collections classic fabrics of the clothing industry such as silk, wool and various cotton qualities. All natural materials used are according to our company philosophy exclusively GOTS certified and come from reliable channels.
The Global Organic Textile Standard (GOTS) is one of the strictest textile labels in the world and is the leading standard for the processing of textiles from biologically produced natural fibers. It defines environmental requirements along the entire textile value chain and requires compliance with social criteria at the highest level. Only textile products made from at least 70% organically grown natural fibers can be GOTS certified. All chemical additives used, such as. B. Dyes, fertilizers and excipients must meet certain environmental and non-toxicological criteria and must not harm the environment.
The uncompromising use of GOTS-certified organic materials is an essential part of our holistic corporate philosophy. This is how we guarantee the sustainable use of resources in harmony with man and nature, and the best for your skin. All information about GOTS certification can be found at
http://www.global-standard.org
Luxaa uses GOTS-certified natural fiber fabrics in various versions of the classic collection for trousers , shirts , skirts , blouses and dresses.
Properties:
Free from chemicals

Free of toxic additives

biological

environmentally friendly

Fair trade

social working conditions

Nickel, chromium, chlorine free

Conserving resources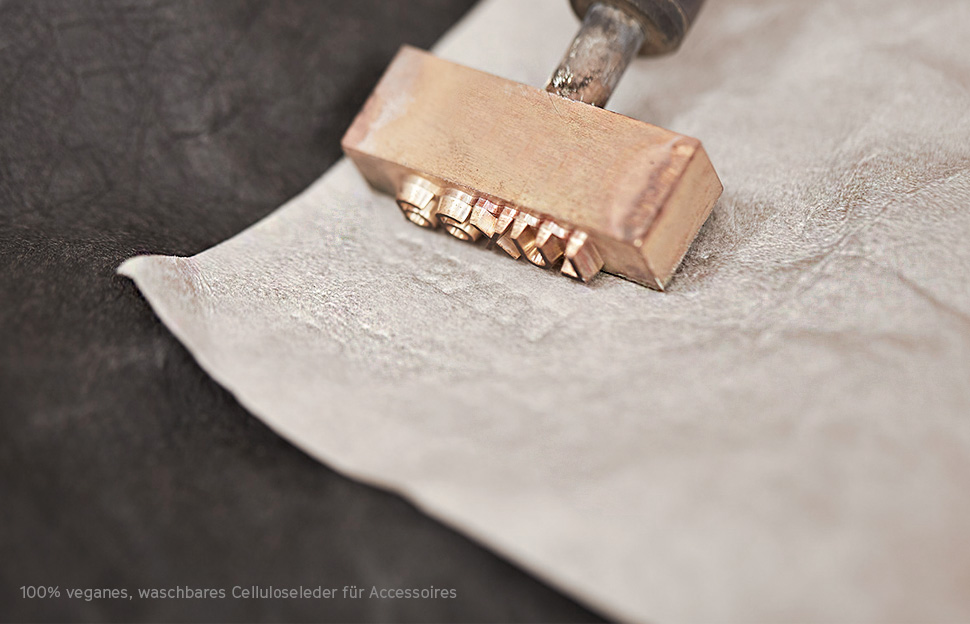 Cellulosic leather: washable and durable
This paper-latex blend is produced in Germany and is a novel alternative to conventional leather. Its appearance is similar to natural leather, however, the composition consists exclusively of non-animal ingredients. Cellulose leather consists of more than 60% cellulose, colored pigments and latex. In contrast to the usual synthetic leather products, the material contains no pentachlorophenol, PVC or BPA and is neither harmful to the environment nor to health. It is 100% vegan and absolutely tear-resistant. Surface is resistant to abrasion and does not form lint or nodules.
Luxaa uses cellulosic leather in various LAB products such as bags , backpacks , stock exchanges and special garments .
Free from chemicals

biological

environmentally friendly

vegan

Conserving resources

resistant

natural material

Washing and ironing bar

Free of pentachlorophenol, PVC, BPA